the one and only funky marchin' band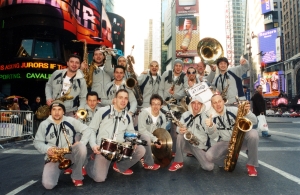 Welcome
Uh Yeah, you made it! This is the official website of Funk Off. The street sharp band, funkin' their way across Italy and all over the World with their 'Funk made in Vicchio' sounds.
You'll find all you need to know about our sounds and soundsters and when we're next funkin' off on a street near you. Leave a message on the message board (bacheca) for anyone of the band and we'll get back to you.
To get all the news on the groove in our funkletter, just leave your name and an e-mail – and become part of the funkyfamily.

We'd like to thank all those who have contributed to the making of our website.
Keep on Funkin'